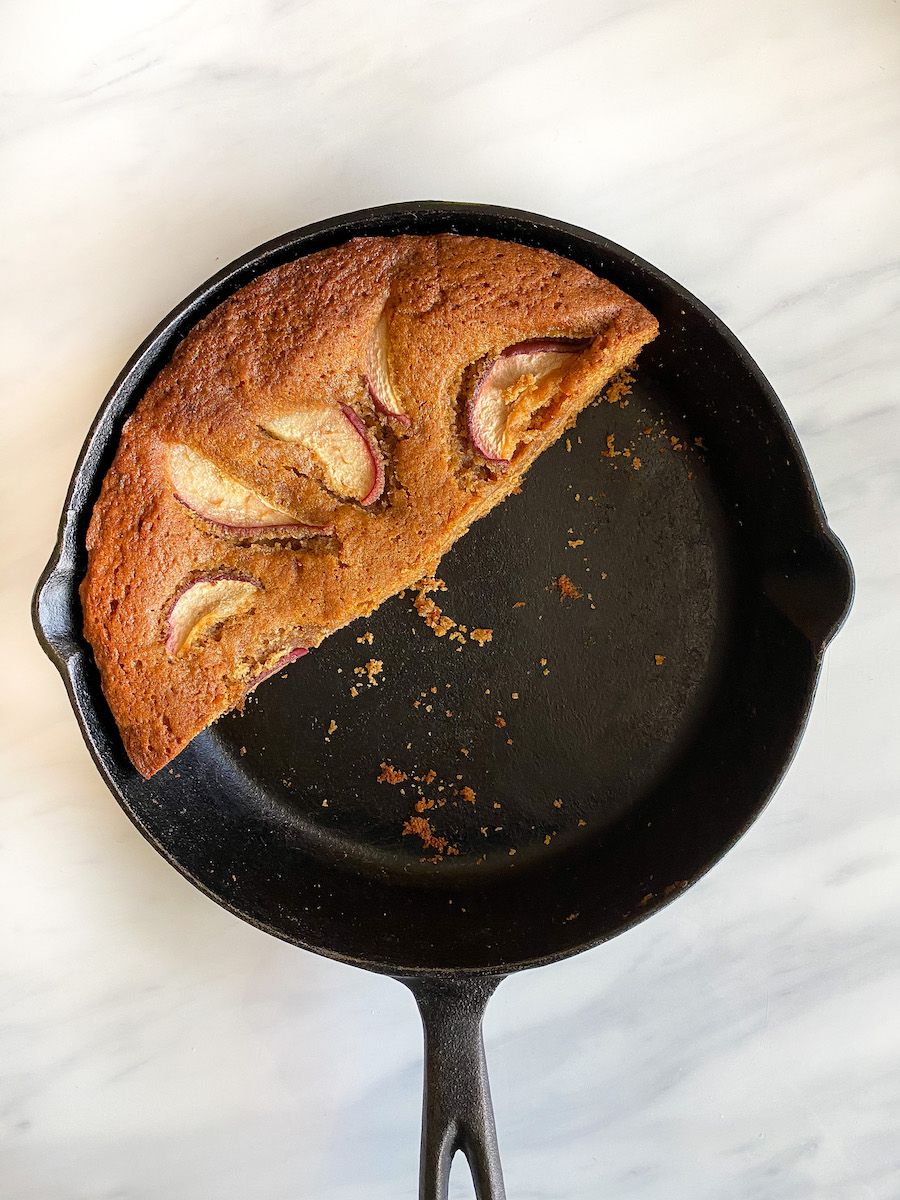 Decoding culture through Harrods, whiskey, and hand creams
💡
AKA: How to buy gifts and overcome colonisation.
When you live abroad and visit family in India, and when that family is not in society's upper echelon so they can't often travel, you must bring gifts. These aren't gifts borne from a creative brainstorm or a detailed run-through of each person's personality, likes, and dislikes. They aren't extensively researched nor even something you like yourself. These gifts indicate that you have found success abroad, and now it is time to return to your roots to share that success with those who stayed behind.
For people like my parents, who left India for a Western world decades ago, these gifts acknowledge the past and ask permission to re-enter it. For the longer you stay away from India, the more it changes, and the less you can plug back in as easily as before. While ten years ago my mom could usurp a rickshaw from some schoolchildren to get a ride downtown (and best believe those kids got right on off), now she is closer to how I am when I visit—an outsider fluent in Hindi but foreign in cultural norms, always a target for getting ripped off, and often exasperated with inconveniences that rarely exist in the West, like slow WiFi.
The biggest change perhaps, is that she can no longer drink the water, the life force that raised her for all those years before she left the country. As the water turned foreign (and always was foreign to me), we're reminded that we come from a different world.
These gifts attempt to bridge the divide so that we may feel closer together, if only for the few weeks that we're there.
While lists differ, there are some rules of gift gifting that many Indians in the diaspora adhere to. Unsurprisingly, food is the best gift. Nothing provides a stronger sense of place than food (except maybe language, but speaking English in America and the UK is meaningless because it's spoken in so many other places).
Even if you're not Indian, these gifting rules speak to something deeper, which I wanted to explore this week.
Oreos
These are a classic American cookie to which there is no Indian equivalent. Bourbon biscuits taste similar but look so radically different that all hopes of substitution are lost. Oreos go great with chai, spark nostalgic stories of childhood, are vegan (good for eggless vegetarians), and come in packs of at least twenty to last awhile. (EDIT: I learned that there actually are Indian Oreos now but apparently they taste terrible, so I stand firm in my stance).
Department store hand creams
Malls exist all over Indian cities now, but department stores remain decidedly Western. Places like Macy's and Harrods are destinations full of intrigue and amazement that everything you could ever want exists in a single place. This is a stark contrast to how shopping is traditionally done in India, where different streets and neighborhoods tout specific things, so it's common to visit several spots all over the city when shopping...and spend a lot of time in traffic. While I could never guess what clothes anyone would want, hand creams are universal—they fit in a purse, come in stylish tubes, smell good, and are somehow always needed. I never use hand cream back home but in India, I swear I use it three times a day.
Harrods chocolate
Speaking of department stores, none is more cherished than London's finest. The second thing any Indian learns about London is Harrods (the first is of course, colonialism). Harrods is a gorgeous store located in a gorgeous building in a gorgeous neighborhood too posh for anyone to actually live in, yet worth an hour trek on the tube to pay a visit. I spent every single childhood London trip at Harrods. It is the epitome of classy British everything, and also extremely expensive. One of the only moderately affordable things in Harrods is the food, of which there are four rooms devoted to it on the ground floor. Meticulously wrapped boxes of truffles, signature tins of butterscotch, the fanciest biscuits you'll ever see—all available here.
India's love for Harrods is an extension of India's love for all things British. It's important to remember that India is only 74 years free from 200 years of British rule. Generations of Indians who are still alive today (like my parents) went through the British system, learning year after year that English culture and language were superior. When the concept of the Indian diaspora took hold in the 90s, Bollywood movies began filming in the UK, telling stories of Indians flawlessly assimilating into British life while maintaining their sanskar. The UK even provided tax benefits to Bollywood filmmakers, allowing them to deduct expenses if they depicted British culture and had British characters in their movies.
Today, British and Indian culture are intertwined in a way I'm still understanding. The "best" Indian restaurants in London are those that showcase food from the British Raj era—saucy, rich, but mildly spiced. And one of the most acclaimed of these restaurants is in Harrods itself, proudly advertised as led by the "first Indian chef to earn a Michelin star."
Harrods represents an idealised past, one that is glamorous, cooperative, and welcomed.
As a relative newcomer to London, I don't yet have the authority nor energy to argue otherwise, so gifts of fancy chocolate boxes it is.
Whiskey
Like America, India has a fraught history with alcohol. Today, it is banned in some states, and in others, the drinking age is as late as 23. It's not that Indians don't drink— India is the world's ninth largest consumer of alcohol. But liquor is expensive for many, can be frowned upon depending on how religious you are, and isn't easy to procure, as e-commerce and home delivery services aren't allowed. As an Indian Westerner visiting, bringing two bottles of Chivas or Johnnie Walker freshly sealed from Delhi airport's duty free satisfies uncles everywhere. But you'll still have to drink "modestly" with them—don't want gossip to start.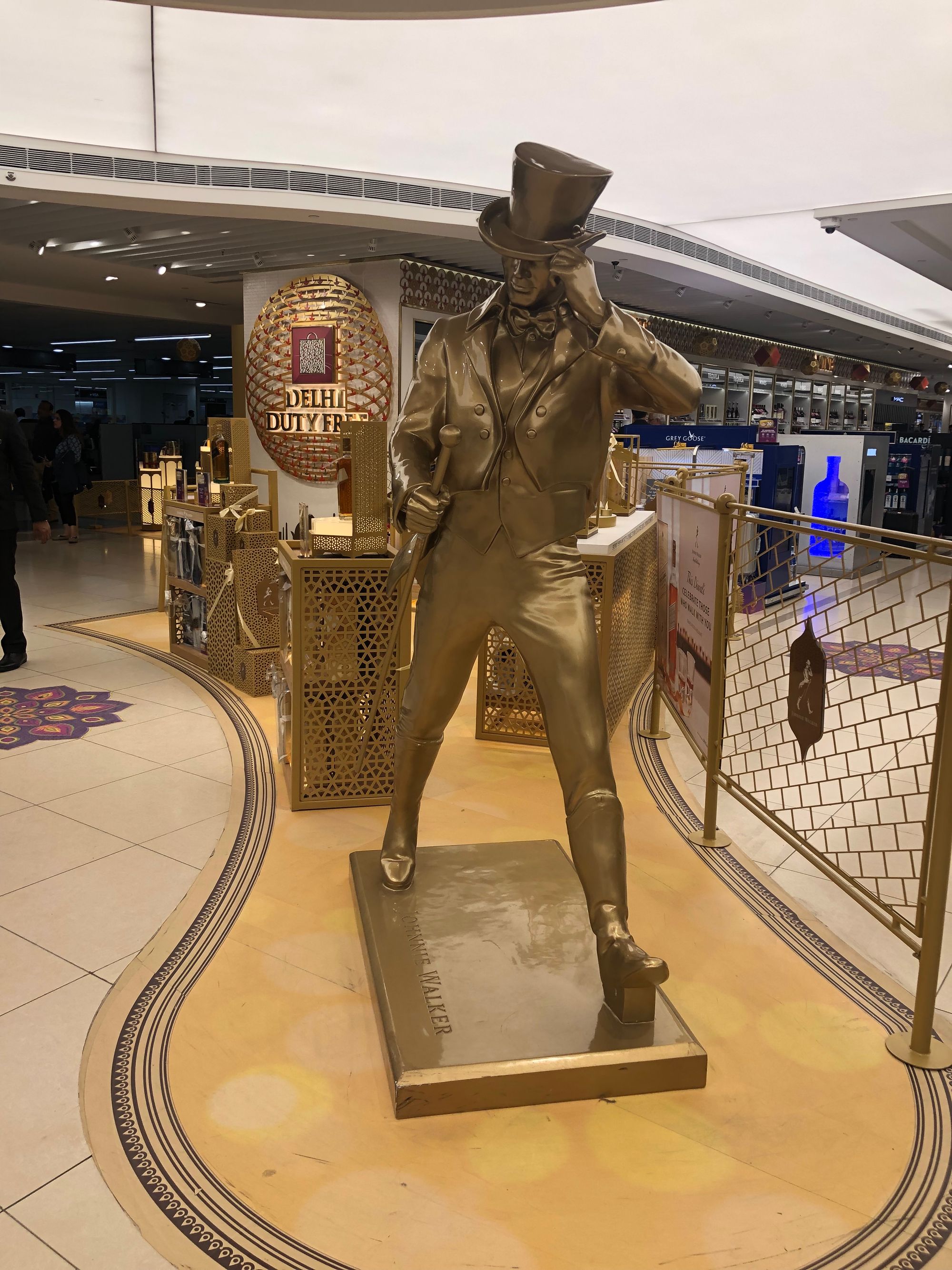 ---
While the gift giving is mostly unchanged, the meaning behind them is different this year. I live in London now, which as I discussed, brings with it a convoluted history.
But I'm also getting married, a big milestone made even bigger by Indian culture. Traditionally, getting married means the woman leaves her family to go to a new one, discarding her name and home for his. I am always a part of my family of course, but we are no longer the nuclear unit I've spent my whole life existing in. This trip, I emerge as someone new embarking on a life with someone new, a someone I'm introducing to everyone in India I've ever met. Along with accepting all these gifts, I hope they will accept him too, because he is as much my family now as they are. And while I don't feel particularly different about this new milestone (we're not officially married yet and our wedding is months away), I sense that a new version of me is coming, and I hope they accept that too—whatever that is.
---
Our first day in Delhi will go like this: Exit airport, get mobbed by family in the parking lot, drive home, have chai, and talk about all the things. No chai time is complete without a snack, and this cake is a great accompaniment. Lots of ginger and honey make this cake especially fragrant, and pears provide a burst of late winter flavor. It's a dense cake, but also sturdy and easy to carry. It keeps at room temperature and gets even more flavorful after a day or two. The secret to getting the texture right is to bake it low and slow and don't overbake—a toothpick should still have a few crumbs on it when inserted. Check the cake after 30 minutes to keep tabs.
Recipes are for paid subscribers only! Subscribe and I'll send you this recipe and the previous THREE recipes as a thank you.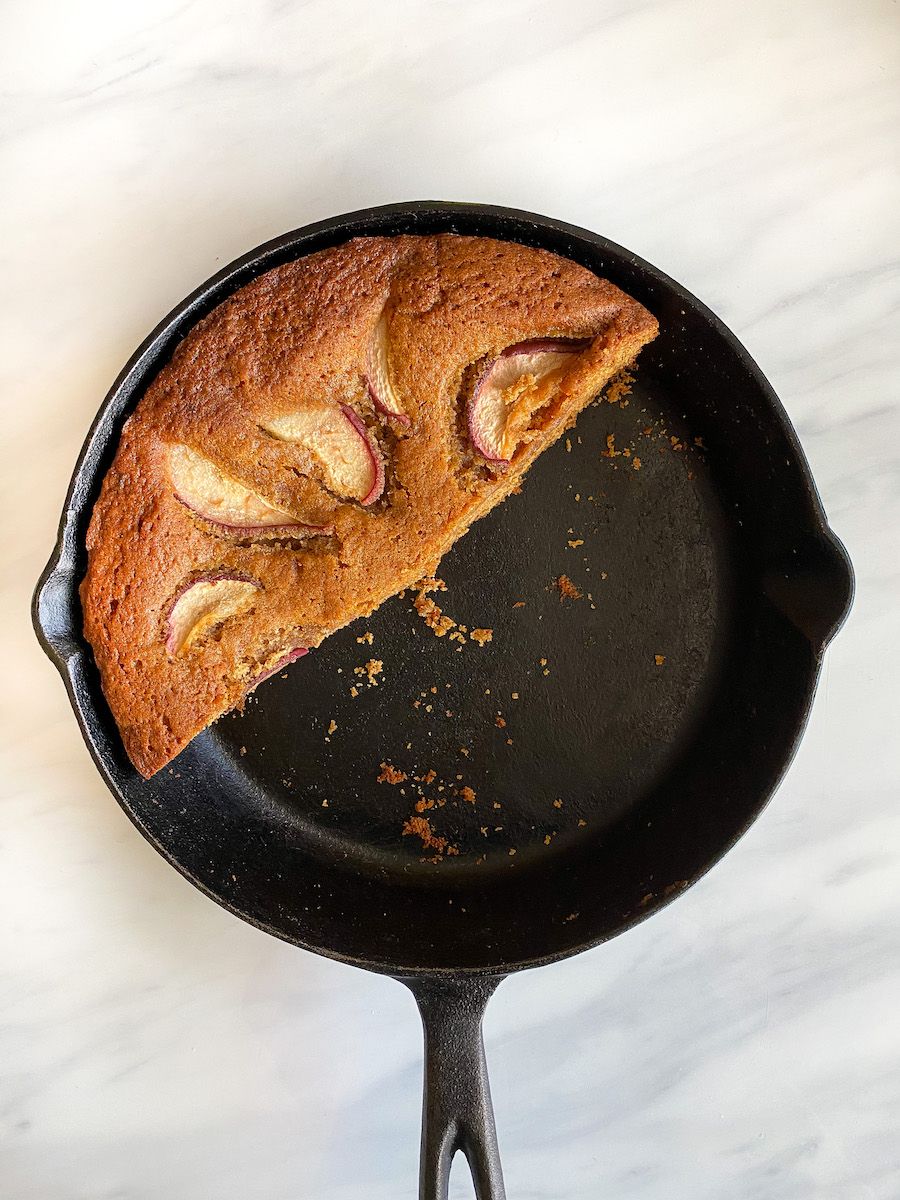 Join the newsletter to receive the latest updates in your inbox.