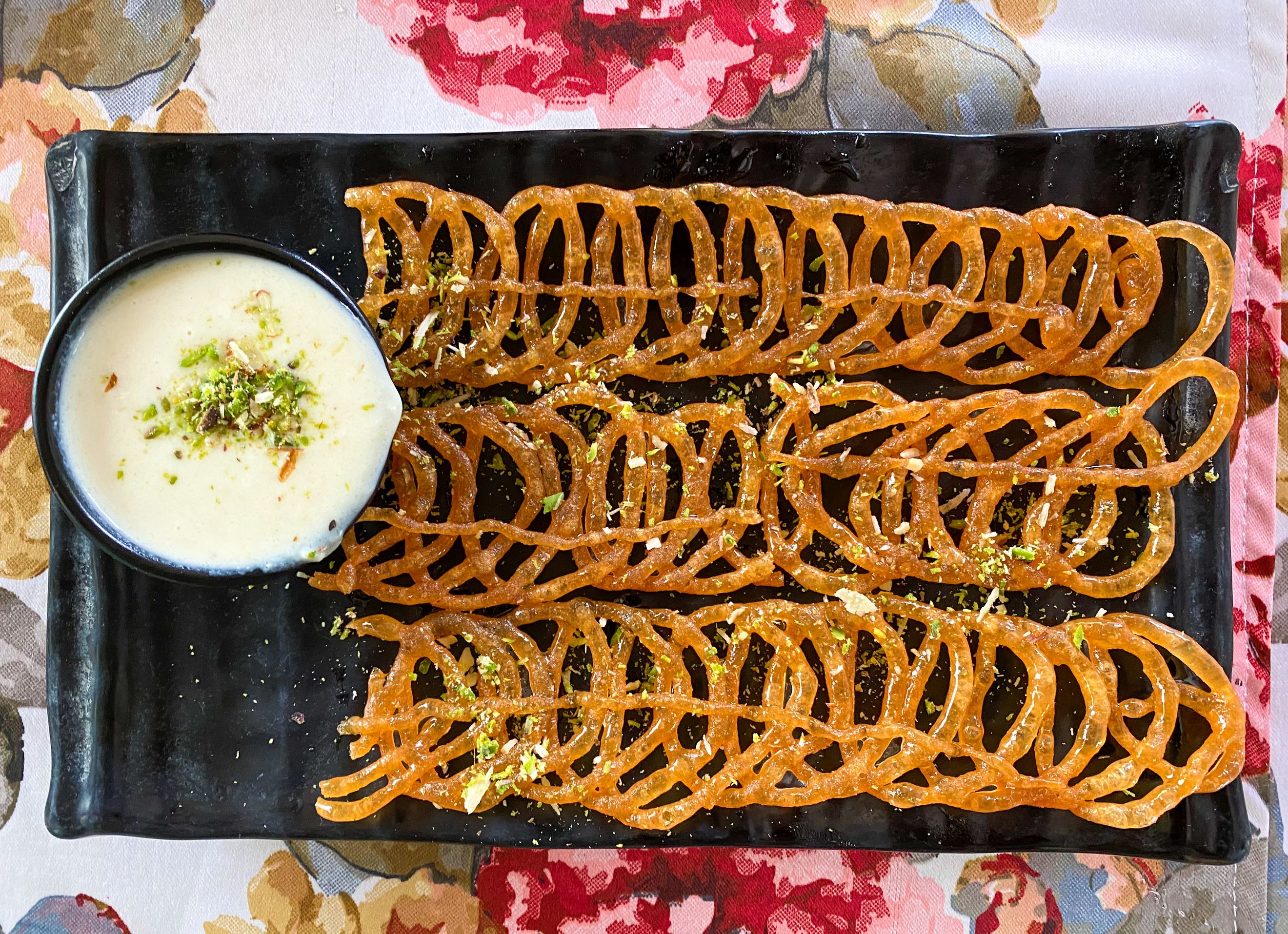 India, Part 1: Red carrots, purple rotis, and hoping he likes it all
💡
Eating our way through North India and connecting to the past.
I'm back!
I know I'd promised y'all lots of content during my month-long India trip—sorry. While I had big plans of doing all that, once I got there, I just wanted to be present and take it all in...and make sure Orlando doesn't crumble under mass amounts of sherwani shopping and sweets. (At one point an aunty made him eat gulab jamun for breakfast, and if you've ever had gulab jamun, it is a rollercoaster of sugar. Tastes bomb tho.)
For the first time, I spent time in India without my parents. I hung out with aunts, cousins, and friends one on one, allowing each conversation to fortify my agency over this country and my relationship to it.
For the first time, India felt like my country, not just the country my parents came from.
And as many first gen kids know, returning to the motherland isn't ever a vacation. This trip was no exception. But unlike previous trips, this time Orlando came along to join the mayhem, adding fresh perspectives and more reasons to eschew our wedding diets. During the ten days he was with us (I spent the remaining time on my own), we handed him over to a mens salon for a full treatment, where nobody spoke English but somehow everything got done. We ate paneer patties on the street (safely!), had a random uncle in Rishikesh THRUST an aarti tray at him to participate in the legendary evening prayer, chose our wedding outfits (!), and had an impromptu Bollywood photoshoot at the Taj Mahal (catch the sneak peek here).
I watched like a hawk as he absorbed India, and as India absorbed him. Equally protective of both and terrified that one wouldn't accept the other, it took all my energy to ensure success—energy which nobody asked me to expend, but my own anxiety plagued my mind with the thought that at any given moment, it would all fall apart and we'd get kicked out of the country for failing to abide by tradition.
We didn't, apart from one incident of a policeman asking Orlando if he supports Modi while I struggled to con the gatekeepers that I didn't need a foreigner ticket to see the Taj Mahal—a foreigner ticket is 18x more expensive than a locals ticket, and my Asian senses have taught me not to waste money unnecessarily.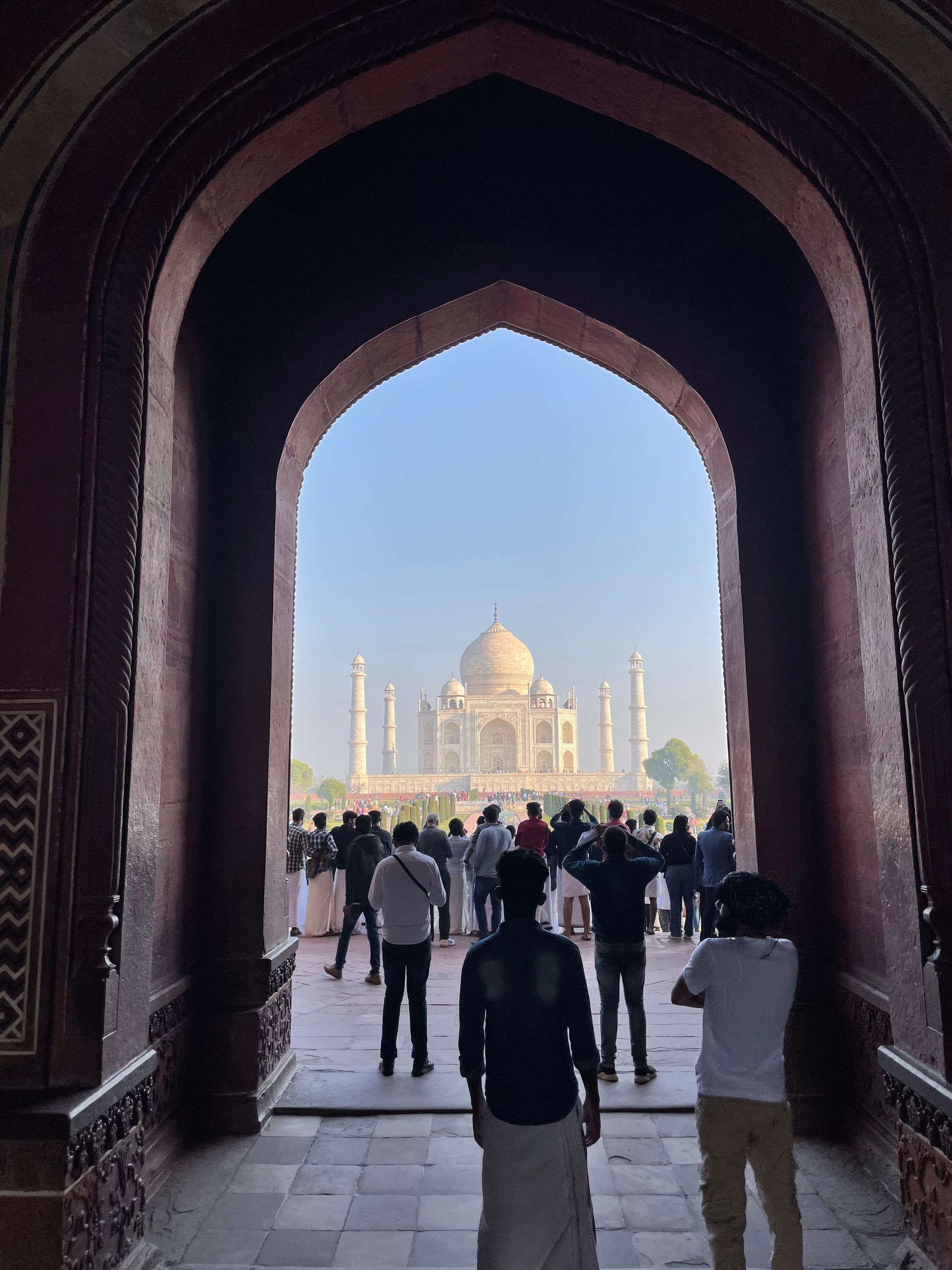 It was a vulnerable and special gift to see India through Orlando's eyes. Often his perceptions matched mine—India is a dense, smoggy, chaotic country with as many unwritten rules as there are people; it is religious, troubled, colourful and passionate; and it puts family above all.
But the biggest facets of Indian culture—food and language—showed up differently for him than for me. This week, I'm dissecting (naturally) the food piece.
How does food and language shape a place? How much of it is learned versus inherited? How much of it can be learned?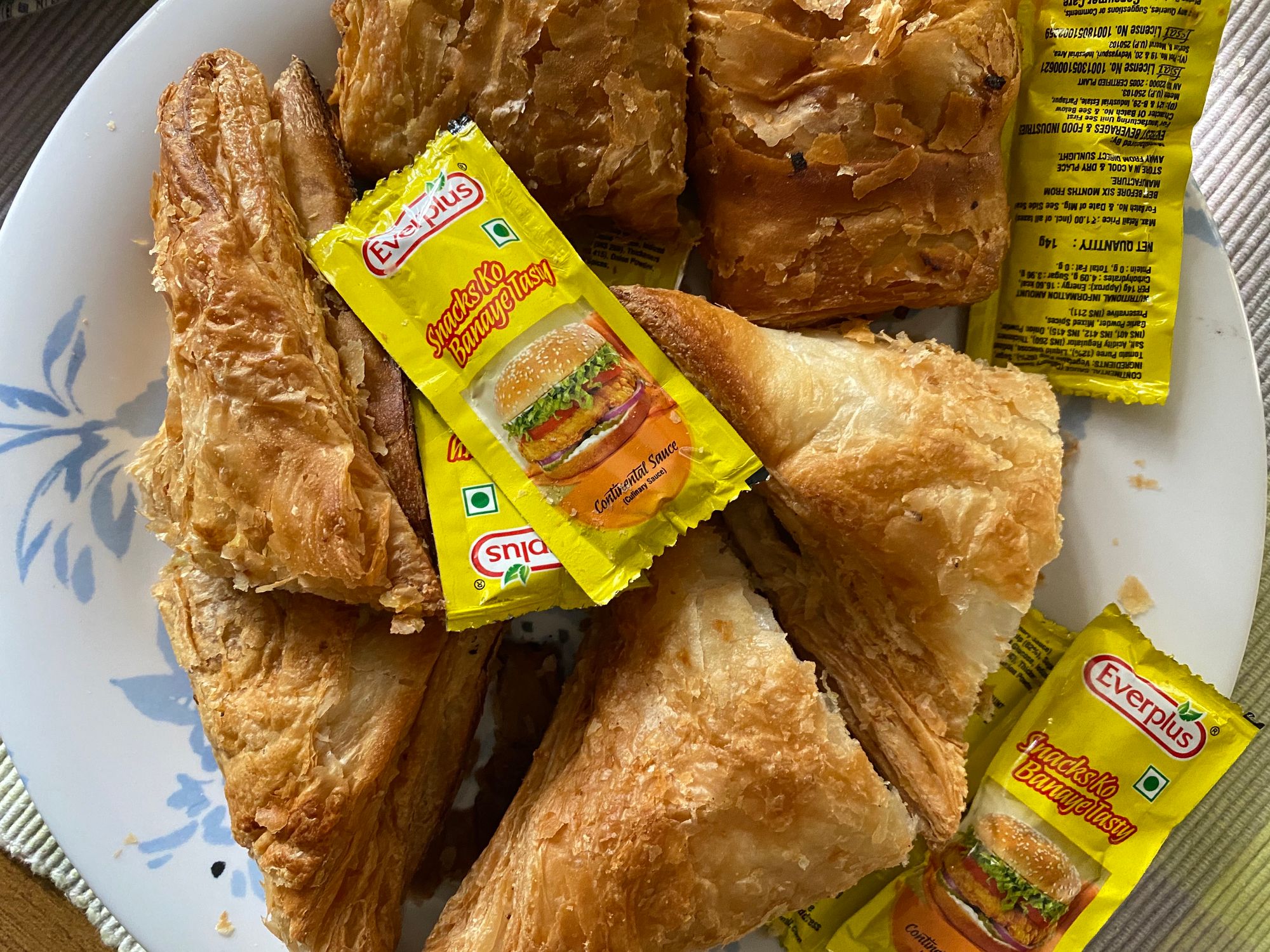 Food
Food is nearly always more accessible than language, especially if you've lived in coastal American cities or in London (we've done both). In these urban centres, Indian food is everywhere, although it tends to lean towards Punjabi cuisine—heavy, saucy meats and vegetables made heavier and saucier by the Western quest for calories.
In India, food has a regionality impossible to replicate anywhere else. As someone who's visited countless times, I know many of these nuances by heart—dosa from Karnataka, dhokla from Gujarat, etc. But there are deeper stories behind many of these ingredients and dishes, stories that with Orlando in tow (and with my family very eager to feed him), we got to ask questions and learn more about.
While eating gajar halwa, we learned that Indian carrots are ruddy red in color because they aren't genetically modified to be orange, so they retain much more beta carotene. (Why are carrots modified to be orange? If you know the answer, please message me!) In Rishikesh, we ate purplish-blue mandua roti, a bread made from finger millet. The grain is high in in calories and nutrition and creates a dense bread that keeps you full, important for the two-thirds of the population who live below the poverty line.
Agra housed rich Mughal cuisine with plates of generously spiced seekh kebab, pools of Amul butter glistening in charcoal-hued dal, and Indian-made red wine (not the best, but not the worst)—a reminder that this kingdom, which produced the Taj Mahal and many of India's famous landmarks, was once the richest kingdom in the world, so it only makes sense for its food to reflect that splendor.
There was kulhad (clay cup) chai, a staple of street stalls and road trips and a uniting force across class—everyone needs chai, after all. And of course, no India trip is complete without some McSpicy paneer burgers from McDonald's in Delhi, a city perpetually playing tug of war with itself to Westernise while staying the same as before.
Every item of food in India told a story, many of which I didn't know myself.
The more you visit a place, the fewer questions you ask, as you acclimate and assimilate, whether consciously or not.  
And while I tend to focus my trips on how India has changed (look how clean the Taj is! look at the urban youth shirking arranged marriages! look how expensive chai is now!), having Orlando there reminded me to listen to the stories that will always exist, the ones that will persist long after the Taj dulls and dims and the urban youth grow up. These are the stories that scare and enlighten us, and for me, provide a deeper path to welcome Orlando into this world I'd hidden til now.
In the coming weeks, I'll be talking about:
What language teaches you about culture, and what Hindi has taught me
My obsession with gajar halwa and why it is better than carrot cake (fight me)
Kulhad chai and why it tastes so much better
All the food I ate in South India and how it differs from the North—dosa wars, ice apples, filter coffee, ghee roast, coconut water, and more!
If all of that sounds interesting (yes there will be recipes!) and you're not subscribed yet, click below to add your name to the list. Newsletters come out every Tuesday.
---
Kacha Kela (Raw Banana) Sabzi
It's not a dessert recipe! But this was a particularly interesting and delicious sabzi (aka cooked vegetable) that we ate in Delhi. There are nearly twenty varieties of bananas grown in India, and kacha kela (raw banana) is often made in spring when the bananas are starting to proliferate. High in vitamin C and potassium, the sabzi goes well with some achar (pickle), paratha, and dahi (yogurt) — a filling and healthy meal.
Recipes are for paid subscribers only! Subscribe and I'll send you this recipe and the previous THREE recipes as a thank you.
Join the newsletter to receive the latest updates in your inbox.